Radio Outreach
Our Radio Show...
---
My love for radio ministry began many years ago one day in the Christian bookstore I owned...at that time...in a small Indiana town. Standing at the counter, I greeted a gentleman who asked me to start doing a 30 minute radio show on the new Christian station ...Faith99 in Muncie, IN.

I agreed and that decision was used by the Lord to reach many people in the 5 years I did that show on 2 different stations. Those shows were partly responsible for the growth of a church we began in 1985.

By 2007, my life had changed significantly and I had been pastoring Beacon of Hope for 6 years when the Lord again opened radio ministry to me. We now have almost reached the '700 shows' count for our Sunday show, LIVING THE GOOD LIFE.

This is a 2-hour show all about learning to live a victorious Christian life as we navigate the many struggles and problems of our daily lives. We play great contemporary and uplifting music that will bless your life. I am always blessed to engage with a couple of my many radio team members during each show in lively and thought provoking chat as we grow in our understanding of God's will and purpose for our lives!

We have consistently offered inspiring, thoughtful and helpful shows for over 16 years through the ministry of Beacon of Hope! We hope you will become one of our many committed listeners!
Pastor Marcia McAllister
Pastor Marcia McAllister
---
Join our Global show Sundays LIVE at 3pm eastern time on tantalknetwork.com, OR on the radio at 106. FM, 104.3 FM, 1340 AM 1350 AM 1400 AM. or on our YouTube channel OR Facebook @BOHMglobal Shows can be replayed on YouTube or Facebook by going to our page on either site: BOHMglobal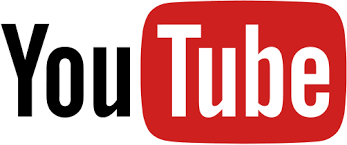 Check out our You Tube channel:
***Featuring the 45 sermons in our 2021 FOREVERMORE series …all about heaven…what heaven will be like and answering many questions about our lives when we arrive there!
***Also containing 20 of our Interactive Bible Studies on healing entitled… "HEALING for you" This series features our people in the room and on zoom as we discuss this very important topic!
***Associate Pastor Jim Elsbury now has several powerful teachings on various topics on our channel…Take time to explore these great videos.
---
Past Shows
***On the in studio recordings of some of these shows you will hear the show right before us, TRUTH TALK...with the McKays....as the recording begins...Enjoy their insights and stay with the recordings and after just a few minutes...our LIVING THE GOOD LIFE show will begin.
---
Go Yard Radio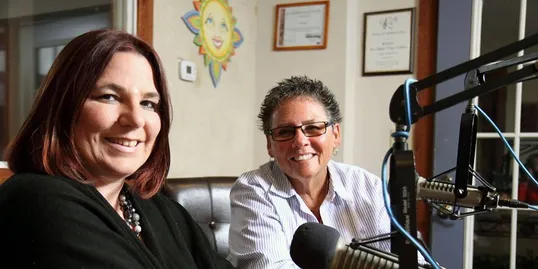 Listen Now! ESSENTIAL  ATTITUDE  ADJUSTMENTS

Dr. Angel Falzone, PhD, LMHC, and I...as 'MamaMac' have Our Thursday evening show... GO YARD also. It is a life coaching/counseling...call in show airing each Thursday evening on the same station at 6:06 p.m. Past 'Go Yard' shows can be heard on our other website at Goyard2014.org Those shows have titles that will help you find a topic that would be a source of guidance for any of the many situations we all encounter. Also, past GoYard shows can be heard on www.tantalknetwork.com on the Podcast page...under Go Yard..or on Youtube.come/tantalkradio/GoYard
More about our Radio outreach
---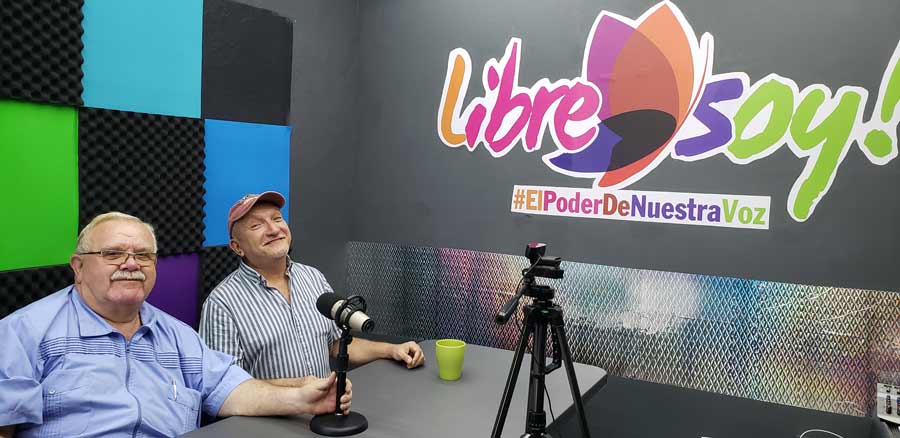 Robin Hixson and Enrique Zenteno have worked diligently to get our BOHM radio station up and running and prospering . We have regular Spanish speaking internet radio shows that go out over the air waves centered around the theme of Liberty and Freedom. The large audiences are mostly made up of people in Central and South America and typically range between several hundred to a few thousand people per show. Many in the audience respond and interact with the various show hosts! It is a joy to work with these two dedicated servants of God!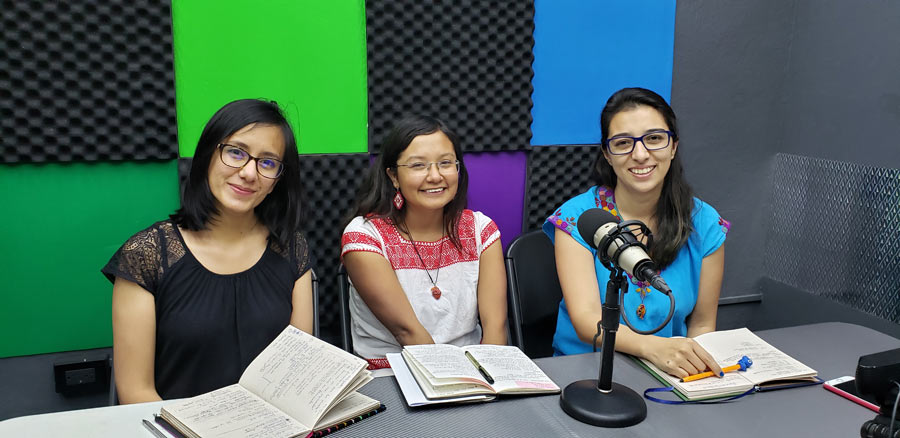 While in Mexico a few weeks ago, I was able to sit in on a great show that these three sweet gals aired LIVE from our radio station in Puebla. The theme had to do with equal rights for women. The online response was so great...and it is a huge blessing for our ministry to continue with this branch of our ministry.
Libre Soy... This is the logo for our radio station in Puebla that we began in February of 2016. The name translates to FREE..I AM! in English. Under LIBRE SOY...it says: The power of our voice!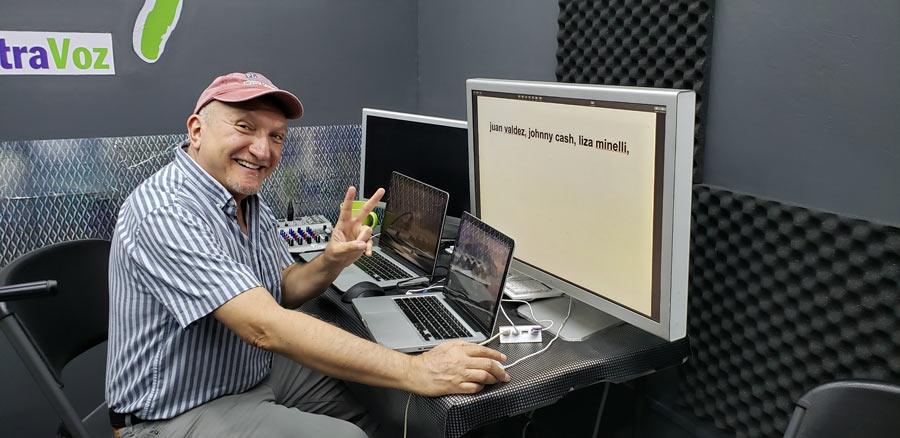 Our dear radio station director..Enrique Zenteno running all the computers necessary during a live show. Enrique has been the director since we launched this radio station in early 2016! He also pastors the local church that we love there so much! We are so grateful to Enrique and his team for all their hard work as our vision of reaching Spanish speaking people in Latin America grows and expands!
Listen to our Archived Shows