Prayer & Encouragement
We are here for you with ...PRAYER AND ENCOURAGEMENT!
PRAYERS@BOHMGLOBAL.COM
We welcome you to use this email prayer line for any and all of your needs for which you need prayer! This integral part of our ministry was birthed in 2008 in response to the many who were contacting us with serious issues; physical, mental, emotional, relationship problems and so much more. We continually hear from so many with wonderful PRAISE REPORTS of how their needs were met through the steadfast and earnest prayer of our committed team members and others praying for them.

One of our spirit filled team members will respond to your prayer request and write a prayer for your situation and needs that is sent out to the entire prayer team. Also, if you want to become a prayer team member with us, just send an email to this same address. Please remember to send your Praise Reports in to us, also.
Philippians 4:6-7: "Do not be anxious about anything, but in everything by prayer and petition, with thanksgiving, present your requests to God, and the peace of God, which transcends all understanding, will guard your hearts and your minds in Christ Jesus."
I Thessalonians 5:16: "Be joyful always, pray continually, give thanks in all circumstances, for this is God's will for you in Christ Jesus."
James 5: 16: "Therefore confess your sins to each other and pray for each other so that you may be healed. The prayer of a righteous man is powerful and effective."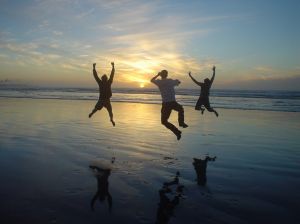 HELPING HANDS MINISTRY

We all love and need encouragement in our lives! Encouragement is defined as "THE ACTION OF GIVING SOMEONE SUPPORT, CONFIDENCE OR HOPE." As we all know, there are many, many times in our lives that we are in need of an encouraging and strengthening word from someone. It is a wonderful blessing when God speaks to our hearts and our situations, through an individual, through a Bible verse, or through just an 'inner knowing' that God is going to see us through our problem.
When you sign up to be on the prayer team of BEACON OF HOPE MINISTRIES AT Prayers@bohmglobal.com you will not only be receiving the prayer requests and written prayers as they come in, but you will also be receiving ENCOURAGING words from our prayer team leaders from time to time. These words of encouragement are such a blessing to those of us who receive them regularly. We want to bless your life with Scriptures, insights and practical applications for your daily life...as the Lord leads.
ROMANS 15: 4-7: "FOR EVERYTHING THAT WAS WRITTEN IN THE PAST WAS WRITTEN TO TEACH US, SO THAT THROUGH ENDURANCE AND THE ENCOURAGEMENT OF THE SCRIPTURES WE MIGHT HAVE HOPE. MAY THE GOD WHO GIVES ENDURANCE AND ENCOURAGEMENT GIVE YOU A SPIRIT OF UNITY AMONG YOURSELVES AS YOU FOLLOW CHRIST JESUS, SO THAT WITH ONE HEART AND MOUTH YOU MAY GLORIFY THE GOD AND FATHER OF OUR LORD JESUS CHRIST. ACCEPT ONE ANOTHER, THEN, JUST AS CHRIST ACCEPTED YOU, IN ORDER TO BRING PRAISE TO GOD."
Here is a recent short "WORD OF ENCOURAGEMENT" from one of our spirit led prayer team leaders. Please take a couple of minutes to listen and let the Lord speak to your heart through this word.